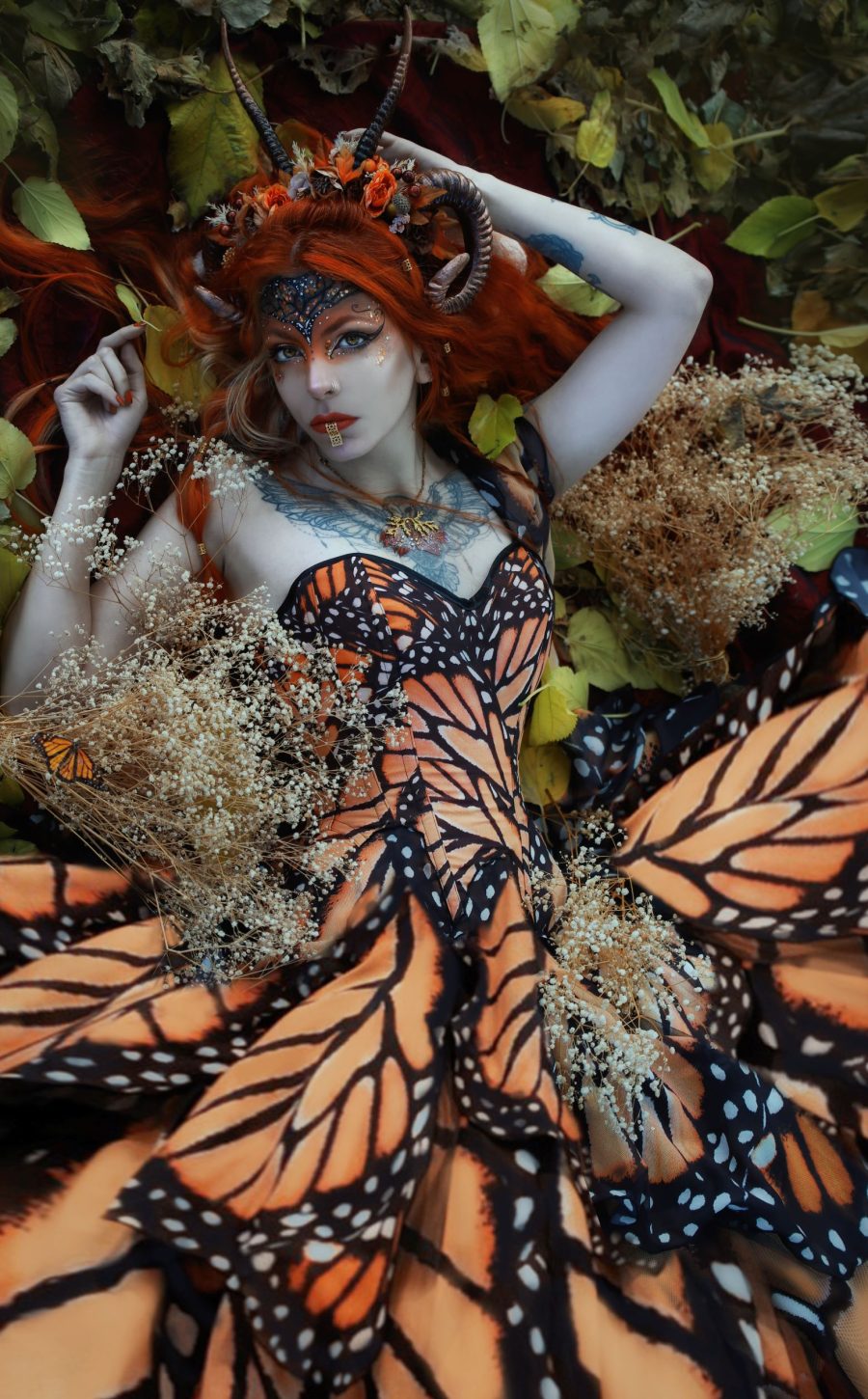 Lynette Drachenblut
Lynette Drachenblut is a professional model and fantasy photographer located in Spain and the UK.
Striving for perfection, with an eye for details; Lynette Drachenblut's Art brings magic into the real world.
Modelling
With many years experience, doing modelling for catalogues, e-commerce stores, clothing store websites and catwalks; Lynette Drachenblut can work quickly and effectively with photographers, with or without direction.
Modelling + Photography services for shops and brands
Lynette Drachenblut will create the perfect images for your catalogue and website.
Being a model, photographer and retoucher; she can create images that clearly and effectively showcase your products in the best possible light.
Moonspells Photography for Models, Bands and people wanting an artistic photoshoot!
Operating under the name "Moonspells", Lynette Drachenblut takes influences from nature, mythology, Art Nouveu and Pre-Raphaelite art; combining them to create fantasy and fairy tale images, staring you as the protagonist.
Wardrobe is available on request.
"Everything you can imagine is real."
-Picasso
Fashion Editorials
Lynette Drachenblut does an exceptional job as model for editorial photography, at the same time she can also be her own photographer for her photoshoots or just the photographer for other models.
She has all the required equipment for photography in studio or outdoors.
Modelling
With many years of experience, Lynette Drachenblut can work effectively in any style with other photographers with or without direction.
Photography
Operating under the name "Moonspells", Lynette Drachenblut always finds the way to create the perfect picture. She can create original lookbooks, catalogues, wonderful editorials or fanstay photography for any person who dares to dream beyond this life.
Sponsorships
Lynette Drachenblut is the perfect match to your brand, she can take high quality pictures of your products to be promoted in her social media that counts with thousands of followers.
Digital Retouching
If you need an exceptional retouching for your photography, Lynette Drachenblut will do an excellent job. She has more than 13 years experience in Photoshop and degree in Illustration and Graphic Arts.
She will be able to fix lighting issues, make up, skin, colours or backgrounds and make your photos look awesome.
Contact me
If you need a professional model.
If you need model and photographer.
If you would like an amazing photoshoot as model.
If you need retouching services.